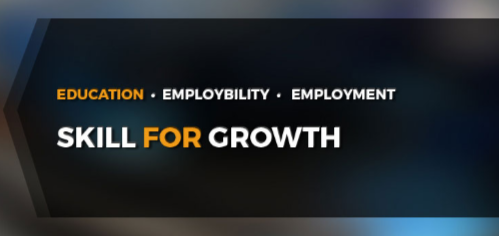 A unit of MG Techno Savvy Pvt. Ltd, MG Career Park, is India's widely acknowledged and highly praised leading high-end skill development and training organization, offering PMKVY Training, RSCIT and Industrial Training Solutions to corporate houses, government bodies, academic institutions and working professionals and to the upcoming generation of youth. After successfully completing 10 years of highly acclaimed operations, MG Career Park has emerged as a trailblazer in skill development and vocational trainings and globally recognized for its innovative and comprehensive training methodology. With over 15 state-of-the-art training centers across Rajasthan, MGCP is now on this quest to mark its remarkable footprints across the country by delivering premium skill trainings and vocational classes to groom the generation in the coming years.
MGCP, with its effervescent spectrum of advanced technologies has successfully developed sufficient expertise and infrastructure that helps them to conduct training needs assessments, course ware development, preparation of strategic training plans, skill training sessions to large number of candidates including, business professionals, corporate houses, government authorities and mentors.
MGCP has carved a unique niche for itself within the industry by consistently delivering premium class industry relevant training courses to diverse businesses including, Hospitality, Retail, Accounting, Information Technology, GATE PSU's, Government, Banking Competitive Exams and Personality Development.
MGCP primarily focuses on producing industry ready manpower and comprehends the significance of teaching conceptual knowledge and also to incorporate and implement it into the technology trends of today. MGCP provide ample opportunities to its students to work live industry projects during the sessions that enable them to take up challenges and tackle the hurdles that may encounter in their path of career growth.
MGCP is reckoned as the pioneering organization of sustainable skill delivery system and industry relevant training solutions that aid the comprehensive economic growth agenda of our country and also influence the benefits of demographic dividend of India. At MGCP, we are offering PMKVY, RKCL, RSCIT and other RKCL training programs for the students, identifying the exact jobs and terminate with the placement of trained students in diverse service sector industries.